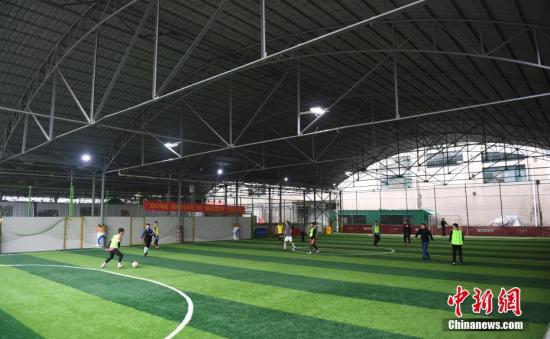 A football court in Hangzhou, Zhejiang Province. (File photo/China News Service)
(ECNS) -- China is encouraging a market-orientated approach in developing football fields and related facilities, treating investors from all countries and sectors equally, said Meng Wei, a spokeswoman for the National Development and Reform Commission.
Domestic or international investors, state-owned or private enterprises and for-profit or non-profit investment are all welcome as the country clearly lags behind in the infrastructure needed for football development including a lack of facilities and low rates of use, it was added.
In July this year, the top economic planner joined other governmental departments to roll out an action plan to improve facilities for football development, emphasizing a principle of "government support, market-based approach and full competition."
Cities or enterprises can take the initiative to apply for building football training centers at national or provincial level.
The action plan aims to increase the number and utilization of football fields, lower operating costs and service fees, boost sustainable development, and improve satisfaction among football fans across China.